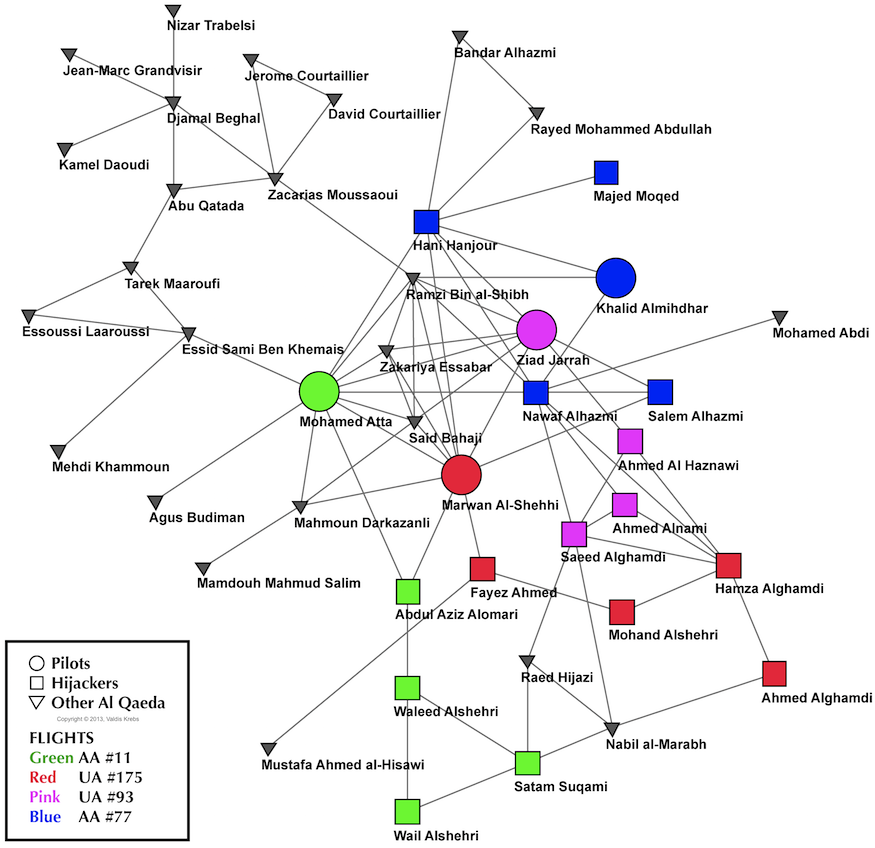 Social Network Analysis of Terrorist Networks
Social Network Analysis is a mathematical methodology for connecting the dots -- using science to fight terrorism. Connecting multiple pairs of dots soon reveals an emergent network of organization. Once you have a network map, you can measure parts of the network, or the whole, using social network metrics.
I used open source data -- public information from major newspapers on the WWW -- to map the terrorist networks. In the network map above, the hijackers are color coded by the flight they were on. The dark grey nodes are others who were reported to have had direct, or indirect, interactions with the hijackers. The gray lines indicate the reported interactions -- a thicker line indicates a stronger tie between two nodes. Notice the clustering around the pilots. An detailed academic article on this process is available.
More about covert networks...
Home | Software | Training | Consulting | Case Studies | Blog | Contact
Copyright © 2008, Valdis Krebs